| | |
| --- | --- |
| Posted on 25 April, 2014 at 3:50 | |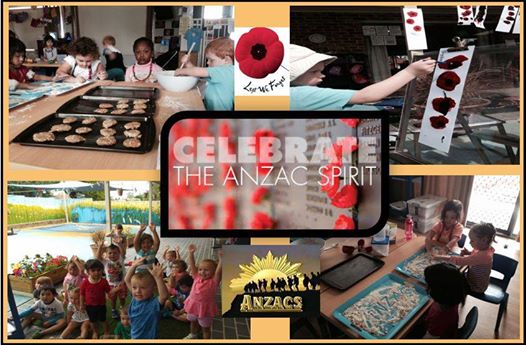 In reflecting on what ANZAC Day means to us our Educators asked the Willow Tree Children "why are we so lucky to be Australian?"... Here were some of the responses they gave us...

R- " We have lots of pretty flowers and a huge big red rock... that people from all over come to see!"
M- " Australia has lots and lots of water and it's very clean for us to drink!"
I- "We are lucky because we live in nice houses!"
P- " Australia has lots of different kinds of animals that nobody else has!"
T- " We live in a good country, we are lucky because we can do what we like...I love everything about Australia!"

It is from the powerful legacy that our ANZACS left us that Australia's future, our children, are able to continue living in this wonderful country of ours.

We hope that you are able to reflect on what ANZAC Day means for you and your families.
LEST WE FORGET.
Categories: None